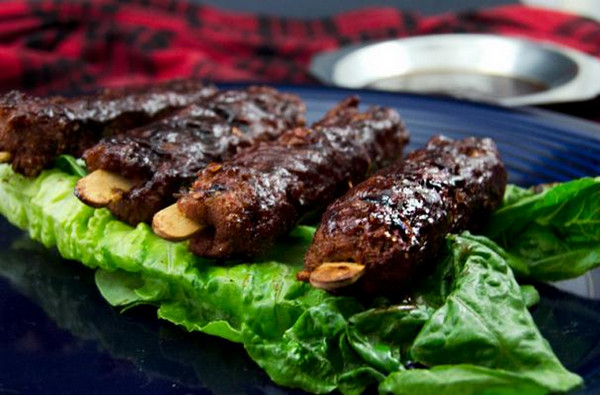 My Fiancee is vegetarian so I am always experimenting with new ideas. I love BBQ and thought I would try to re-create some smoked barbecued ribs vegan / vegetarian style. These turned out way better than I expected. Awesome smoke flavor and the texture was spot on.
No Smoker? No Problem. Here's how…
For those without a smoker, add 1 teaspoon of liquid smoke to you wet mixture (step #3). Preheat your oven to 350 degrees. Bake for 25 minutes. While baking, fire up your grill to the hottest temp. Remove from oven and baste each side with BBQ sauce. Grill for about 5 minutes per side. You are looking for a nice sear and a little caramelization.
[Continue reading]