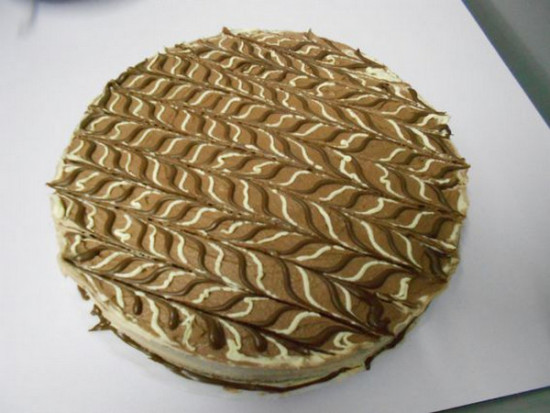 Ingredients
1 cup brown sugar
1 1/3 cup flour
1 tsp baking powder
pinch salt
4 large eggs
1 block butter [250gm]
1 tsp vanilla
2 tbsp cocoa powder
1/3 cup milk
2 tbsp nutella chocolate hazelnuts
2 bananas, mashed
How to make Chocolate Banana Nutella cake
1. Sift the flour,salt,cocoa baking powder together.
2. Cream the butter and sugar till light. Add vanilla.
3. Add in eggs one at a time. Add nutella and banana. mix well.
4. Add half of the sifted flour and add half of the milk,and still to mix.
5. Then add the remain flour and the remaining milk and still well,
6. Spoon into a grease cake tin , and bake in preheated oven at 180 C for 45 mins or till done.
7. Cool, and spread butter icing.
Source: http://nibbledish.com/chocolate-banana-nutella-cake/