The cruise industry in Australia has been experiencing an astonishing growth. 10 years ago, there were only a few cruise companies dedicated to the Australia market. Today, more luxurious ships are seen docking in the ports of Australia's major cities.  This anticipated development is good news to cruising enthusiasts and avid travelers as it paves way for healthy competition and more variety.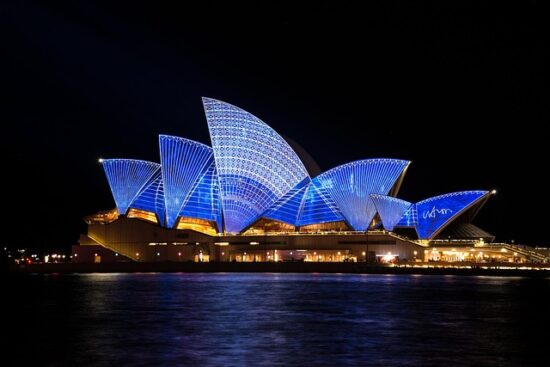 City Ports
A city port is where the cruise ship docks to take on a new wave of passengers or disembark passengers who are at the end of their cruise. Most major coastal cities in Australia are densely populated and are equipped with facilities that cater to both large and small cruise ships.  These cities are tourist destinations themselves, and it is often a great idea to spend a couple of days exploring a city port before embarking on your exciting cruise journey.  The major city ports in Australia include Sydney, Brisbane, Melbourne and Adelaide.
Cruise Companies
Because of the big boom in this industry, you have many choices when it comes to cruise lines offering service here. For years, P&O Cruises dominated the middle-class Australian market.  Compared to other world-renowned cruise liners, the ships for this company are only mid-sized; but they offer affordable and family-friendly cruises.  In more recent years, other cruising heavyweights like Princess Cruises, Holland America Line and Royal Caribbean have started to invest in Australian waters as the demand has been steadily rising.
Itinerary
The cruise length varies depending on the scheduled itinerary organized by a particular company. Usually a yearly itinerary is posted on the cruise line's official website and of course is available from cruise travel agencies. The average cruise length is from 8 to 15 days. You can find shorter cruises that sail along the Australian coasts. This short route typically starts from one Australian city to another (for example: Sydney to Melbourne). There are also longer itineraries created for even further destinations like Indonesia and other parts of Southeast Asia.
The Great Barrier Reef is a stunning natural attraction that has become a favorite destination for Australian cruise lines. The ships navigate around the Great Barrier and dock at the nearby towns of Port Douglas and Cairns. Bigger cruise ships go farther to explore the coastal areas of New Zealand and the South Pacific Islands. Australians are known to love the outdoors, so most organized visits on such cruises highlight the natural beauty of New Zealand's landscapes as well as the exotic beaches and marine diversity of the South Pacific.
What to Expect Onboard
Cruising around Australia and anywhere for that matter is very similar to an all-inclusive holiday. Thus, it is considered to be a great way of traveling to different places without the worry of going beyond your allocated budget or having to pack and unpack many time.  You can dine and enjoy the onboard entertainment and activities and in the morning they pull up to a new port!
Cruise lines charge a one-time fare that covers accommodation, food, use of amenities and some entertainment on board.  What is included in this fare  depends on the scheme created by a particular cruise line. Typically, you can dine in the main restaurant, or enjoy buffet meals in a more casual venue or even enjoy some alternative full service dining rooms and all  with no additional costs.  Your cruise ship may also have optional alternative dining in unique specialty restaurants for a small service charge.  More upscale cruise lines like Seabourn, Regent and Silversea will also include alcohol and other beverages which are extra on mainstream lines.
You also have free access to the general amenities on board such as swimming pools, gyms and sauna. Spa services like massage, aroma therapy etc. will have an on board charge. Since some days are spent entirely at sea, there is an abundance of free entertainment and activities. Examples of these are various production shows, live band performances, themed nights and games. A typical cruise ship is also equipped with casinos, game rooms, bars, lounges, night clubs and a movie or production theater. The casino of course is real money and invites your donation whenever open!
Combining cruise travel with the beauty Australia and the South Pacific makes this type of travel the best vacation possible!