Wolfgang Amadeus Mozart was born in Getreidegasse in Salzburg, but there is a good sense why he died in Vienna. One of the most historical cities in the 'Old Continent', Europe, Vienna is overwhelmingly rich in culture and the arts. Apart from being considered as 'The City of Music' because of its musical legacy, Vienna is also said to be 'The City of Dreams', being home to the world's first psycho-analyst and famous dream-interpreter, Sigmund Freud. Furthermore, the city centre was classified as a UNESCO World Heritage Site and offers a perfect setting for bringing any relationship to the next level.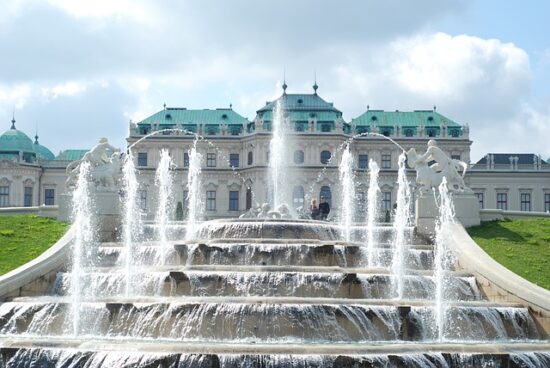 When thinking of where to stay, The Levante Parliament offers an accommodation like no other. The Design Hotel of the Levante Parliament has 67 rooms and a meeting room, and has been a member of the leading Boutique Hotels in Vienna since the beginning. The characteristic elements of this hotel lie in its exceptional form of architecture from the year 1908. The Luxury Hotel functions as a gallery and offers its guests an exclusive exhibition of international glass artist, Ioan Nemtoi, as well as an outstanding art photo series by Curt Themessl. The Boutique Hotel, on the other hand, offers 62 rooms and 5 junior suites. Most of these rooms have an inner court view, which is rarely found in Vienna. There is complete silence even when the windows are left open, leaving every bit of privacy.
Upon arrival, guests enjoy a little refreshment and instantly feel at home, in a modern interior design with high-quality materials such as wood, stone, and glass combined with indirect luminance to create a unique ambience and a feel-good, romantic atmosphere. The colorful and stylish bedrooms have a large size, but are remarkably cozy. Each room offers the comfort of a flat-screen television that is equipped with an entertainment system, a high-speed internet access, an individually controlled air-conditioning, and a 24-hour room service.
The bathrooms have a beautiful marble design with a huge rainfall shower head. After getting well-rested, guests will appreciate the distance of the neighboring metro shops, theatres, the Museums Quarter, and the main sights of Vienna, which include a romantic whirl of sweet chandelier-lit coffee houses and storybook palaces.
Couples will find a multitude of things to do such as sip coffee and crack icing on a rich Sachertorte chocolate cake at the famous Cafe Sacher, seek Gustav Klimt's painting of 'The Kiss' in the Upper Belvedere Gallery, play with hundreds of butterflies aflutter at the Schmetterlinghaud (which literally translates to 'Butterfly House'), view the Vienna's cityscape with a spin on the Riesenrad Ferriswheel, trace the Danube on Donauinsel, walk in the park at Schloss Schonbrunn, watch the opera at Staatsoper, visit the fairytale-like Hofburg palace, or sip wine at Esterhazvkeller.
Indeed nothing says romantic quite like Vienna, Austria — only Paris comes close. Vienna sets the scene for world-class tourism, but to couples in love, romanticism in this great cultural city may be just enough.