Argentina's capital city of Buenos Aires is a place that warmly welcomes travelers with its culture and vibrancy. This autonomous city sits in a province that bears the same name. Buenos Aires is divided into districts, and is equipped with a hip downtown, close to major historical sites. Some of the most visited districts are the trendy Palermo Viejo, with its cobblestone streets, shops and bars, and San Telmo, famous for its regular fairs and flea market.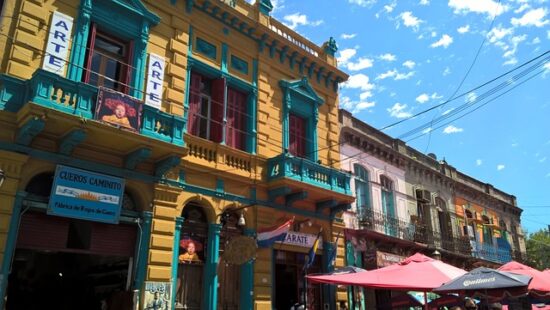 Walking Adventures
Walking is by far the best way to explore the city, which is abundant with open plazas and green parks. In one of your walking adventures, be sure to catch the Palermo promenade located in the northern section of the city. This wide open area is an ideal place to stroll around and marvel at the natural scenery, which include marvelous flower gardens and a big beautiful lake. While in the area, you can try one of the favorite activities for visitors – paddling a boat across the lake on a lazy afternoon.
The Colorful District
To immerse yourself in the Argentine way of living plan on visiting La Boca, known for its "caminito" , or pedestrian street, teeming with arts and crafts vendors. Here, you can take a river cruise or a rowboat to admire the structures along the river for few pesos. La Boca is also home to several Tango dancing enthusiasts. You don't even have to make so much effort to witness this national Argentine dance, because Tango dancers usually populate the streets to practice.  Tourists who wish to take photos with tango dancers are expected to give a small monetary gift. Since La Boca caters to many tourists on a daily basis, you will find that the costs for most items and activities are higher than other sections of Buenos Aires. It is safer to explore this district during the day and avoid walking around by night. The main public transportation around La Boca district is buses.
The Love of a Game
Another strong passion of Argentinians is football, so if you want to mingle with the locals, take in a football game at the brightly painted La Bombonera Stadium. The two most beloved football clubs are Boca Juniors and River Plate. Consider yourself really lucky if you are able to catch a game between these two rivals, which is referred to as "Super Clasico." Watching how the crowds cheer, sing and go wild for their team is equally, if not more amusing and memorable than the game itself.
The Dance of Love
If watching dancers practice in the streets of La Boca still leaves you in wanting, then the best place to indulge your tango craving is the Milongas, which is also the name for a variation of the dance. There are several Milongas taking place around the city. They can start in the afternoon and stretch well into the early hours of the morning. If you are in a Milongas dance, it won't be hard to find a friendly local who is willing to teach you how to tango. If you love dancing and mingling with the locals, it promises to be one of the most culturally fun activities you can do while in Buenos Aires. Some of the prominent Milongas venues are Salon Canning, Bendita, and Nino Bien.